The European Commission will tomorrow urge member states, businesses and private individuals to step up their preparations for no deal, ahead of the first meeting between Michel Barnier and Dominic Raab.
The Brexit secretary will meet his counterpart in Brussels tomorrow afternoon, however it is understood there will be no press conference at the end of the talks, as was usual with his predecessor David Davis, with sources suggesting it was "very unlikely" at this stage.
In tandem, however, City A.M understands a Brussels taskforce will build on recommendations reached at June's European Councils that countries, businesses and citizens begin preparations for a no deal in earnest. It is thought a document may be published setting out what should be carried out to ensure readiness for all eventualities, with particular focus paid to those most affected – namely businesses that trade between the EU27 and the UK.
Sources indicated there was resistance to the Chequers deal and a concern that it could not pass in Westminster, let alone Brussels. It is thought that a delay in progress – which is seen as a UK problem – has affected the focus on preparing for no deal, although some preparations would have been required in any case.
This morning it was reported that the Irish government was to be discussing plans for a no deal, focusing on trade with Great Britain, such as customs and veterinary controls at ports and airports.
Foreign minister Simon Coveney was to present Cabinet colleagues with a paper setting out plans for all scenarios, including remaining in the Single Market, remaining in the customs union, a trade agreement and a "worst case", or WTO, scenario.
However as yet there is no plan for a hard border on the island of Ireland, as both the UK and EU have ruled this out.
According to the Guardian, the Irish Taoiseach Leo Varadkar, has blamed the chaos in Westminster for a failure to push forward.
"We cant make assumptions that the withdrawal agreement will get through Westminster," he said. "Its not evident, or not obvious, that the government of Britain has the majority for any form of Brexit, quite frankly."
The UK government has also recently stepped up its own no deal preparations.
[contf]
[contfnew]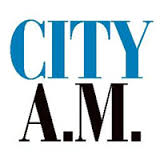 [contfnewc]
[contfnewc]