Theresa May appears to have lost the support of rebel MPs after a last-minute change was made to a critical amendment to the Brexit bill after the government turned it into a confidence vote.
Former attorney general Dominic Grieve has told the BBC the amendment – which had been hailed as a victory by those in his camp just a couple of hours ago – had been "inexplicably changed" at the last minute to make it "unacceptable".
Grieve told City A.M. he was disappointed, but still hopeful an agreement could be reached.
"We must continue the discussion and get it improved," he said. "Not much more is needed."
Asked if he was confident he could secure the changes he sought given the 11th-hour change, he replied: "It will depend on the opinion of the House [of Commons]."
Colleague Anna Soubry tweeted: "I understand the Govt has tabled an amendment that has not been agreed by Dominic Grieve. Grateful for the conversations but without consultation what was agreed earlier today has been changed."
Grieve's amendment has been at the heart of another week of chaos for the government, with Theresa May attempting to keep the Remainer rebels onside while not upsetting the Brexiters so much she runs the risk of a leadership challenge from the Eurosceptic side of her party.
However that led to huge confusion around what was agreed, both during the meeting between the PM and her backbenchers on Tuesday – which the rebels saw as having guaranteed serious consideration to granting MPs the right to intervene if no agreement was reached by mid-February, while May's spokesman was briefing that even talks on the matter would not take place.
More to follow…
[contf]
[contfnew]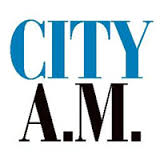 [contfnewc]
[contfnewc]